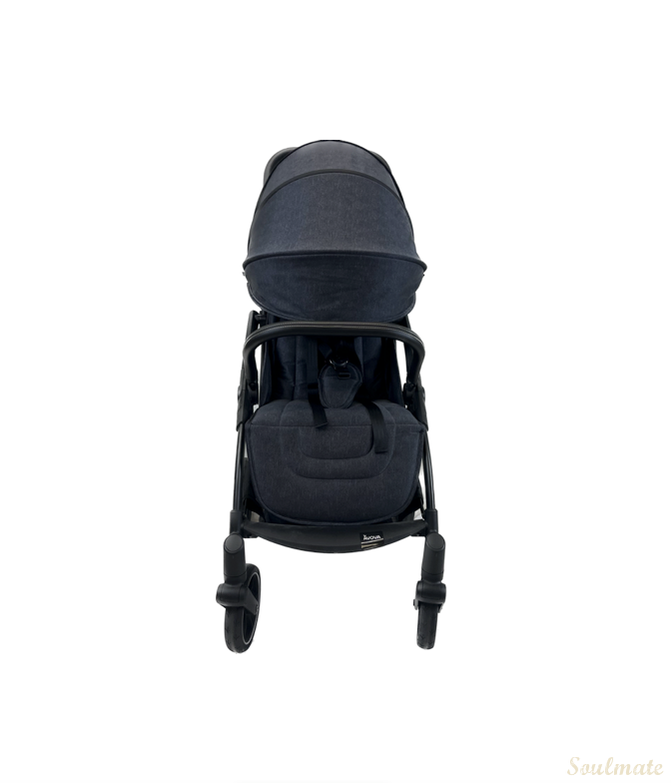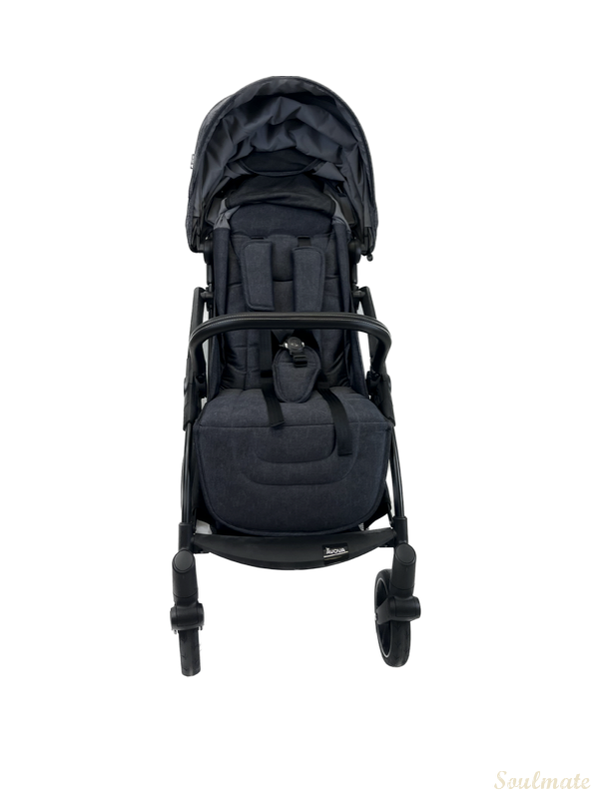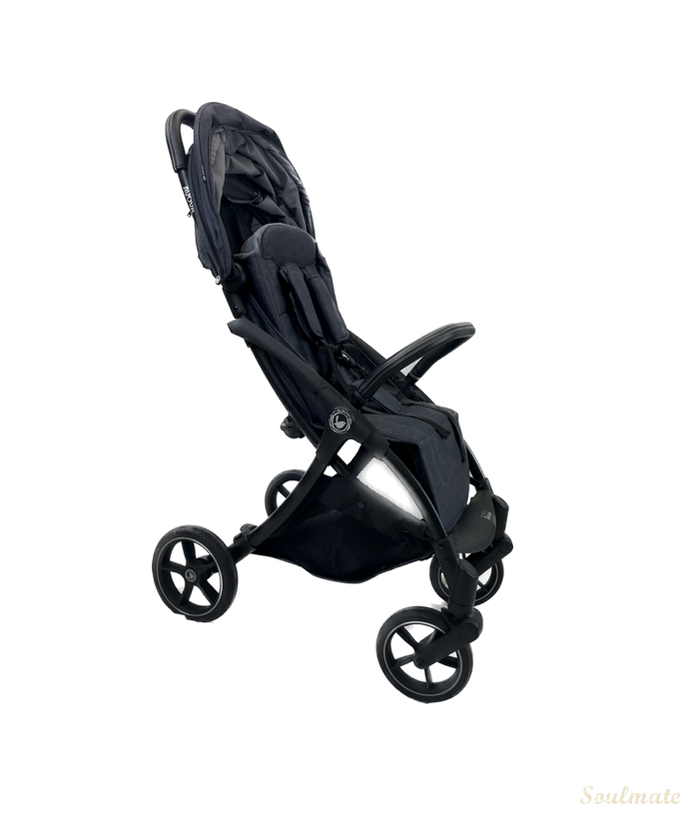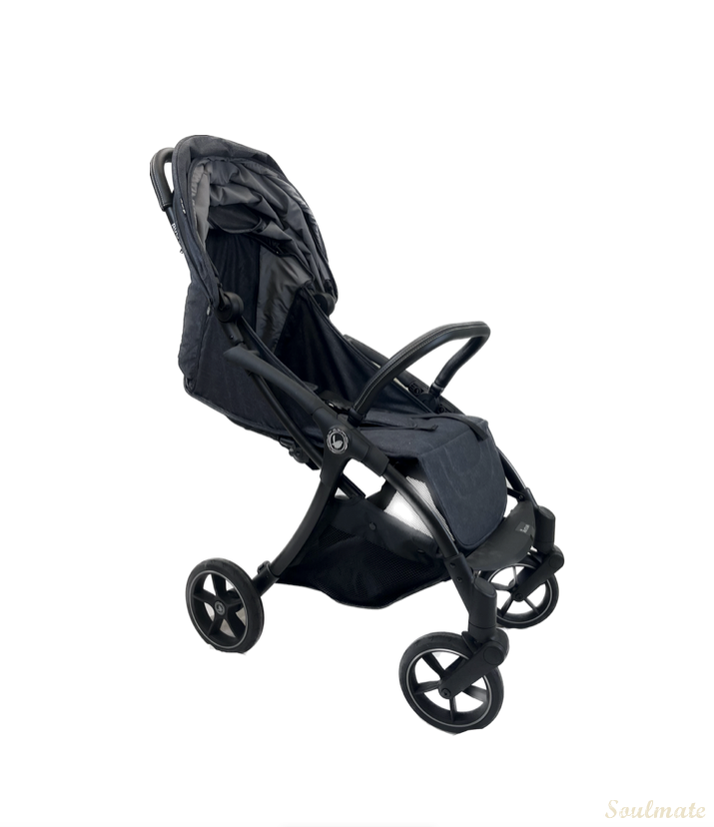 Buggy Avova City Ranger grau Aussteller
Regular price
€299,95
Sale price
€160,00
/
Tax included.
Shipping
calculated at checkout.
CITY RANGER
geeignet für ein Körpergewicht von 0 - 22 kg
(entspricht Baby bis Kleinkinder)

Mit dem AVOVA CITY RANGER hast du einen Premium All Terrain Kinderwagen.
Superleicht zusammen- und wieder aufklappbar
Auto-Folding Mechanismus für maximale Benutzerfreundlichkeit bei der Bedienung
Innovatives Magnetschloss
Nach außen entmagnetisiert, für einfachste Sicherung des Kindes
Kompakter Allrounder
Für große und kleine Touren
Super leicht zusammen- und wieder aufklappbar
Maximale Benutzerfreundlichkeit
UV-Schutz UPF 50+ erweiterbares Sonnenschutzverdeck
Inklusive Insekten- und Regenschutz

ENTDECKE ALLE EIGENSCHAFTEN
Elegant vernähter Premium Handgriff in Leder-Optik
Super einfache Bedienung der Klappfunktion
Premium und hautfreundliche Materialien
Verdeck und Sitzeinheit sind aus atmungsaktiven und sicheren Stoffen gefertigt, die nach strengsten Normen getestet wurden
Leicht abnehmbar und waschmaschinenfest
UPF 50+ UV-Schutz Sonnenverdeck
Leicht verstellbarere Gurte
Praktisches und innovatives Magnetschloss
Auf 2 Seiten entmagnetisiert, dadurch keine Magnetfeldeinwirkung aufs Kind
Elegant vernähter Spielbügel in Leder-Optik
Funktionale Fußstütze
Große Gummiräder
Für große und kleine Touren Extra große Vollgummiräder vorne, für einfachste Steuerung auf allen Untergründen
Exzellentes Federungssystem
Einkaufskorb mit max. 3 kg Belastung
Mechanisch verstellbare Rückenlehne mit 3 Positionen
Hide & Seek Fenster
Für eine bessere Durchlüftung als auch für Blickkontakt
Körpergröße: bis 22 kg, 0 - 4 Jahre
Nettogewicht: 8,6 kg
Maße: 81x 49x106 cm
Gefaltete Maße: 60x49x27 cm
Belastung Einkaufskorb: max. 3 kg
Zahlung und VersandEs gelten folgende Bedingungen:

Die Lieferung erfolgt im Inland (Deutschland) und in die nachstehenden Länder: Österreich.

Versandkosten(inklusive gesetzliche Mehrwertsteuer)

Lieferungen im Inland (Deutschland): Wir berechnen keine Versandkosten ab 100€ Bestellwert, darunter je nach Größe 2,90€ bzw. 5€.

Lieferungen nach Österreich:Bei einem Bestellwert unter 500€ berechnen wir 10€.

Ab einem Bestellwert von 500€ liefern wir nach Österreich versandkostenfrei.

LieferfristenSoweit im jeweiligen Angebot keine andere Frist angegeben ist, erfolgt die Lieferung der Ware im Inland (Deutschland) innerhalb von 1 – 4 Werktagen, bei Auslandslieferungen innerhalb von 5 – 7 Werktagen nach Vertragsschluss (bei vereinbarter Vorauszahlung nach dem Zeitpunkt Ihrer Zahlungsanweisung).
Beachte, dass an Sonn- und Feiertagen keine Zustellung erfolgt.
Hast Du Artikel mit unterschiedlichen Lieferzeiten bestellt, versenden wir die Ware in einer gemeinsamen Sendung, sofern wir keine abweichenden Vereinbarungen mit Dir getroffen haben. Die Lieferzeit bestimmt sich in diesem Fall nach dem Artikel mit der längsten Lieferzeit den Sie bestellt haben.
Bei Selbstabholung informieren wir Dich per E-Mail über die Bereitstellung der Ware und die Abholmöglichkeiten. In diesem Fall werden keine Versandkosten berechnet.

Domestic deliveries (Germany):


We ship free of charge for orders over €99.
Orders under €99 cost €4.99.
The actual costs will then be displayed before paying.
The actual costs will then be displayed before paying.
payment and shipping

The following conditions apply:

Delivery takes place domestically (Germany) and to the following countries : Austria - by prior arrangement

Shipping (including statutory VAT)


Deliveries abroad :

Can be requested.


Delivery times

Unless a different deadline is specified in the respective offer, the goods will be delivered domestically (Germany) within 2 - 5 working days, and for deliveries abroad by arrangement.
Please note that there is no delivery and no shipping on Sundays and public holidays.
If you have ordered items with different delivery times, we will send the goods in one shipment, unless we have made different agreements with you. In this case, the delivery time is determined by the item with the longest delivery time that you ordered.

If you collect the goods yourself, we will inform you by email about the availability of the goods and the collection options. In this case, no shipping costs will be charged.

Accepted payment options

- Cash payment upon collection
- Advance payment by bank transfer
- Payment by EC card

Over Paypal:
- Payment via PayPal
- Payment with credit card
- Payment via "Pay later"

About Molly:
- Payment by immediate/immediate transfer
- Payment via giropay
- Payment via Apple Pay
- Payment via Google Pay

Our bank connection:

DE45650501100101110325


If you have any questions, you can find our contact details in the legal notice.